DocuSign 2023 Release 3: Making Agreements Smarter and Easier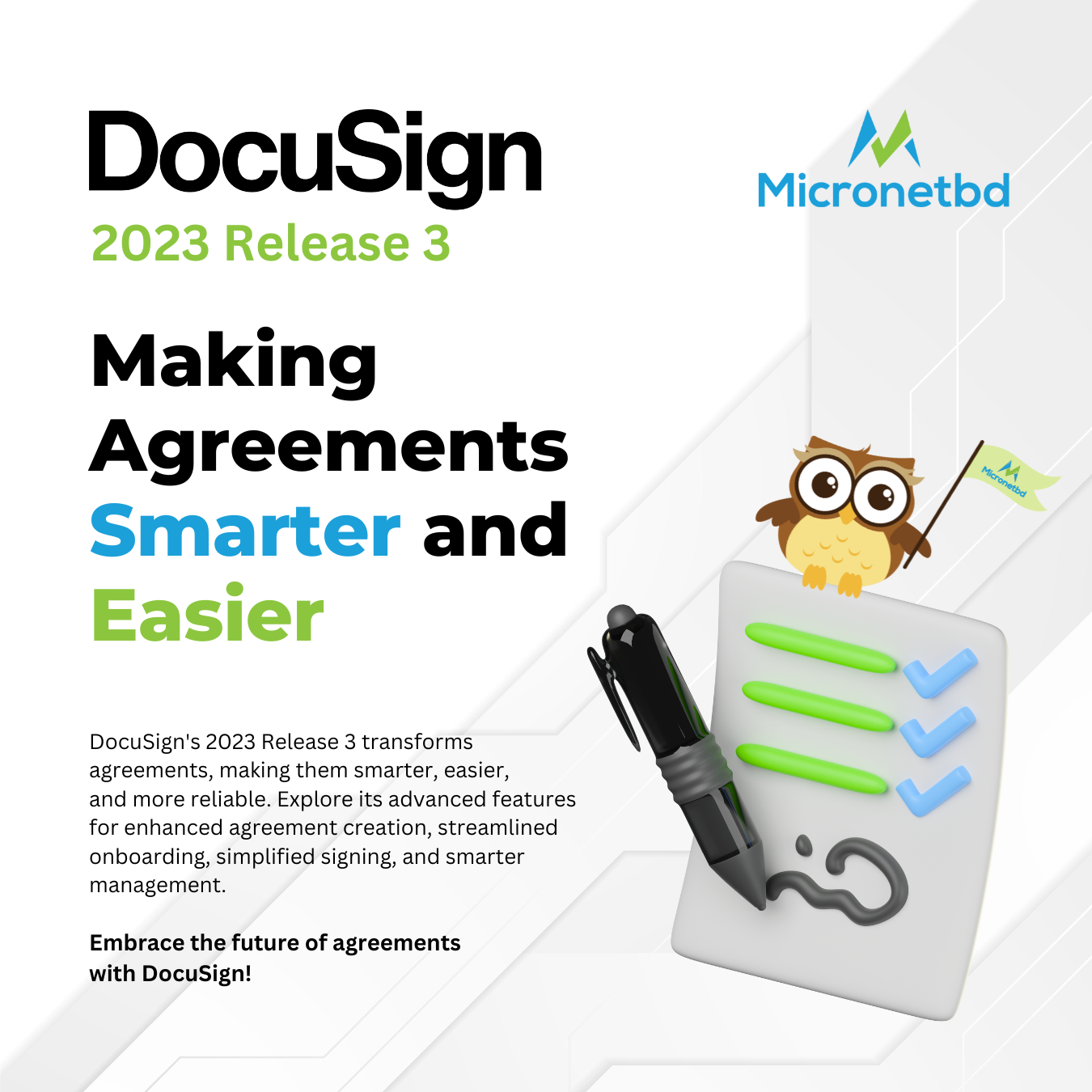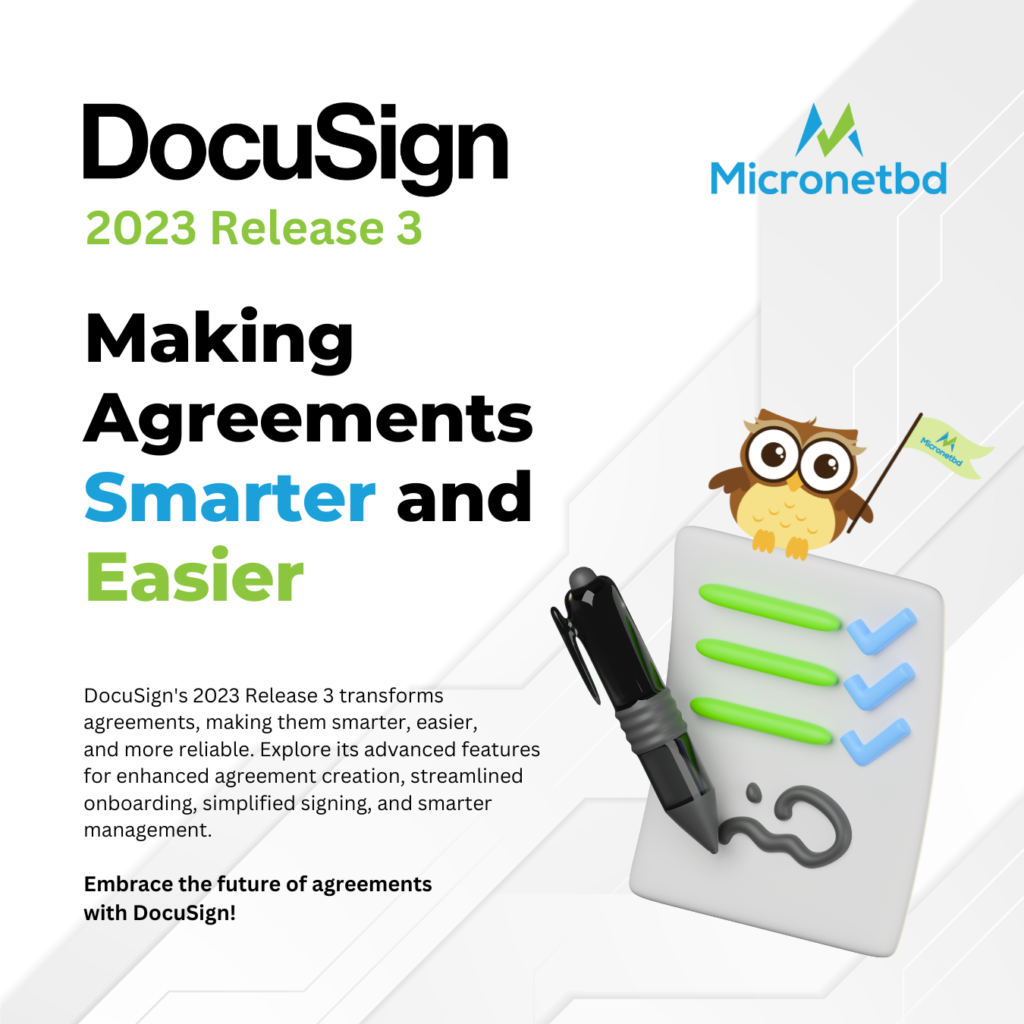 In today's fast-paced business world, digital agreements are essential. Many organizations have started the process of going digital with their agreements, but often, they get stuck at just converting documents to PDFs or storing them online. While this is a step in the right direction, it doesn't fully unlock the potential of digital agreements. The agreement process should be more than just a digital copy of traditional paper-based workflows. This is where DocuSign's 2023 Release 3 comes in, offering several innovative features to revolutionize how organizations create, sign, and manage agreements.
Rethinking the Agreement Process
At the core of DocuSign's vision for the future is a comprehensive approach to handling agreements. Whether your agreements are short and simple or complex with multiple steps, they all go through the same stages. These stages include creating agreements, signing them, and then storing and managing them. With DocuSign's 2023 Release 3, you'll find solutions for every step of this process.
Simplified Agreement Creation
Creating agreements should be a straightforward process, and DocuSign is making it easier than ever with this release. They're automating workflows and introducing advanced tools for creating agreements, simplifying how templates are made and edited.
Advanced Template Formatting with Microsoft Word: Admins can now use Microsoft Word to format CLM Essentials templates, ensuring that end users can quickly create documents that match corporate design and functional standards. This feature will be available starting in August 2023.
Streamlining Customer Onboarding for Banking Transactions
DocuSign is expanding the CLM (Contract Lifecycle Management) experience by integrating with Salesforce Financial Services Cloud (FSC). This integration automates document generation and workflows, making it easier for customers to complete onboarding tasks. Banking transactions have never been easier, and this feature will be available in August 2023.
Effortless Agreement Signing
A smooth signing experience leads to faster transactions, higher completion rates, and better customer experiences. DocuSign understands the importance of simplicity and integration in digital customer experiences.
Seamlessly Embedded Agreements: With more transactions happening online, it's crucial to make the agreement process as smooth as possible. DocuSign's Enhanced Signing feature allows users to configure the display format so that agreements seamlessly match the look and feel of websites or applications. Users can also configure different signing methods, including click-to-sign, to make the process easier and increase conversion rates. Look forward to this feature in October 2023.
Smart Agreement Storage and Management
Efficiently managing agreements is essential to stay on top of important dates, and DocuSign recognizes this need.
Agreement Reminders: CLM Essentials customers can now manage their contracts more efficiently by scheduling custom email agreement reminders. This helps users avoid missing crucial contract milestones like expiration, renewal, or follow-up deadlines. Customizable reminders for each recipient group ensure that the right people are alerted at the right time. This feature will be available in August 2023.
In conclusion, DocuSign's 2023 Release 3 is set to transform the agreement process, making it smarter, easier, and more reliable than ever before. With features that improve agreement creation, streamline customer onboarding, simplify signing experiences, and enable smarter agreement management, organizations can take their digital agreements to new heights. It's time to embrace the future of agreements with DocuSign.