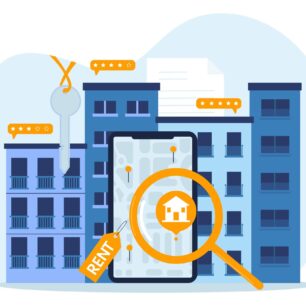 Industry: Real Estate
Problem - The challenges that they came across were poor marketing strategies, low conversion rate, inefficient lead generation, lack of business creativity, and disorganized communication. With that, they lacked focus and a clear target market, didn't have a unique value proposition, used ineffective or inappropriate marketing channels, and lacked consistent branding. These factors could all contribute to a lack of success in attracting potential clients and building a strong, reputable business.
Solution - Micronetbd used a marketing cloud strategy to improve sales and growth. It is important for a real estate business to carefully plan and execute a well-thought-out marketing strategy in order to effectively promote the business and stand out in a competitive market. We also created a lead generation process to improve conversion rates and constructed a better conversion process. We improve communication within their organization such as by implementing a project management system or holding regular meetings to stay updated on the progress of different projects.

Outcome - Our client has increased their sales and growth and improved conversion rates that are focused on converting leads into customers. It also enhanced organization and coordination. Implementing a project management system and holding regular meetings can help to improve communication and coordination within the organization, leading to increased efficiency and effectiveness.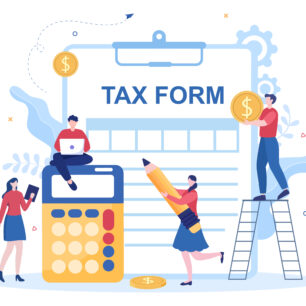 Industry: Tax & Accounting
Problem - Our client had no record of tracking their interactions with clients and their potential revenue. They didn't have an appropriate system to keep track of how many documents they received and documents that are pending. In addition, they didn't have a proper billing structure for each client and no centralized system to connect every piece of a client for each year's tax system.
Solution - We created a centralized way of tracking the Client's yearly tax process from booking appointments to receiving documents and after-tax steps. We also started collecting surveys from clients to improve the quality of service and constructed potential revenue tracking. To ensure that the data is accurate, up-to-date, and organized, we conducted database cleanup. We also executed campaigns before each year's tax season.

Outcome - With this, the relevant information is easily accessible and there is a clear record of the progress of each client's tax process. It helps reduce the risk of errors or omissions, as all relevant information is in one place and can be easily reviewed and checked. Executing targeted campaigns before tax season, helps them to increase awareness of their business and attract new clients who are looking for help with their tax preparation.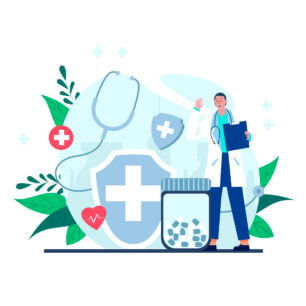 Industry: Healthcare
Problem - The client is a healthcare organization that faced challenges related to inefficiencies in information collection and sharing, leading to delays in their workflow. These gaps resulted in missed appointments, extended referral handling times, manual notifications causing delays and missed updates on claim status, and limited communication between law firms and medical providers. The client sought a solution to streamline their processes, enhance collaboration, and improve overall efficiency.
Solution - Micronetbd created a Salesforce community portal where medical providers could easily add appointment information. The portal allowed for real-time updates and automated reminders, reducing missed appointments significantly. We also created a Doctor Directory in Salesforce that allows agents to send referrals based on the nearest doctor location via geolocation API. This feature ensured timely access to healthcare services. Additionally, we integrated a tool that delivers real-time notifications to paralegals, enabling them to communicate with medical providers regarding any updates on the claim status. The system designed by Micronetbd streamlined the referral process, reducing handling time and improving patient care.

Outcome - The achieved outcomes were as follows:
Real-time updates on appointment attendance increased by 100%.
A decrease in referral handling time by 90%.
An increase in communication between law firms and medical providers by 70%.
Reduction in missed appointments.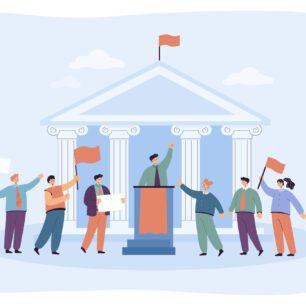 Industry: Government Agency
Problem - Our client had documents, forms, and contracts that needed to be prepared, signed, and managed. They had been relying on an inefficient and time-consuming manual management system. A myriad of issues; papers, processes, repetitive tasks, and spreadsheets; were plaguing their productivity.
Solution - Our client had a very tight schedule, the Micronetbd inc's team of experts accepted this challenge and built a scalable DocuSign solution in record time while not compromising the quality of our service. Our DocuSign-based solutions helped the client by securely digitizing and streamlining all their document creation, workflow, and accessibility.

Outcome - Now the users of the client can avail services anytime, anywhere using self-serve, fully secured, digital tools. DocuSign CLM and DocuSign e-Signature increased employees' productivity and accelerated service delivery. DocuSign eSignature and DocuSign CLM are completely secured, they are authorized at the FedRAMP Moderate Impact Level and have been granted a provisional DoD Impact Level 4 authorization.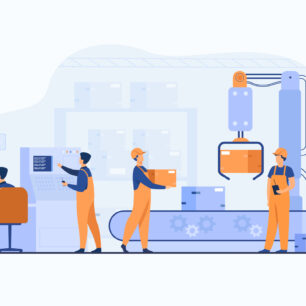 Industry: Manufacturing
Problem - The Client is a company that specializes in energy-related products and services. The Small Gas Turbine division of the company required the development of templates for use in their contract management process. They also needed a system for reviewing, redlining, and approving contracts, as well as a way to manage the obligations outlined in these agreements. This may include tracking deadlines, ensuring that all necessary parties have signed the contracts, and making sure that all terms and conditions are being met.
Solution - Micronetbd developed intricate workflows to streamline the creation of legal agreements and quotations. The process involved complex metadata mapping and approval steps, which the Micronetbd team was able to automate. This allowed for a more efficient and effective contract management process for the client.

Outcome - The client successfully implemented the DocuSign product and is using it to generate legal agreements and quotations for a large number of customers. The tool is now live and in use for contract management purposes.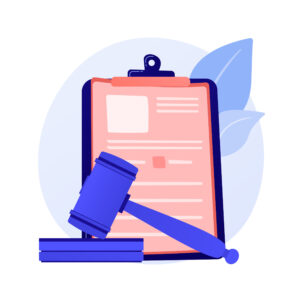 Industry: Law / Legal Firm
Problem - Our client experienced several challenges in their organization related to the communication system between paralegals and doctors, information-sharing, and managing claimant information as they didn't have seamless access. There was no structure to track the medical appointments of the claimant, and they didn't have an organized system to send a medical referral. These issues were frustrating and led to delays and inefficiencies in their workflow.
Solution - Our team built a portal to have direct communication between paralegals and agents to improve information-sharing and collaboration within their organization. We produced HIPAA-compliant ways to store and share documents with agents and doctors. Besides that, we built a system to search for nearby hospital locations of the patient and send referrals.

Outcome - The information-sharing and collaboration has improved that everyone is on the same page and that work is coordinated effectively. Also, they've increased in efficiency as a system for searching for nearby hospital locations and sending referrals helps them to streamline the referral process and reduce the amount of time and effort required to handle referrals. Lastly, their security and compliance was enhanced that also help to protect the confidentiality and security of personal health information.