Salesforce Acquires Airkit.ai: Transforming Customer Engagement with AI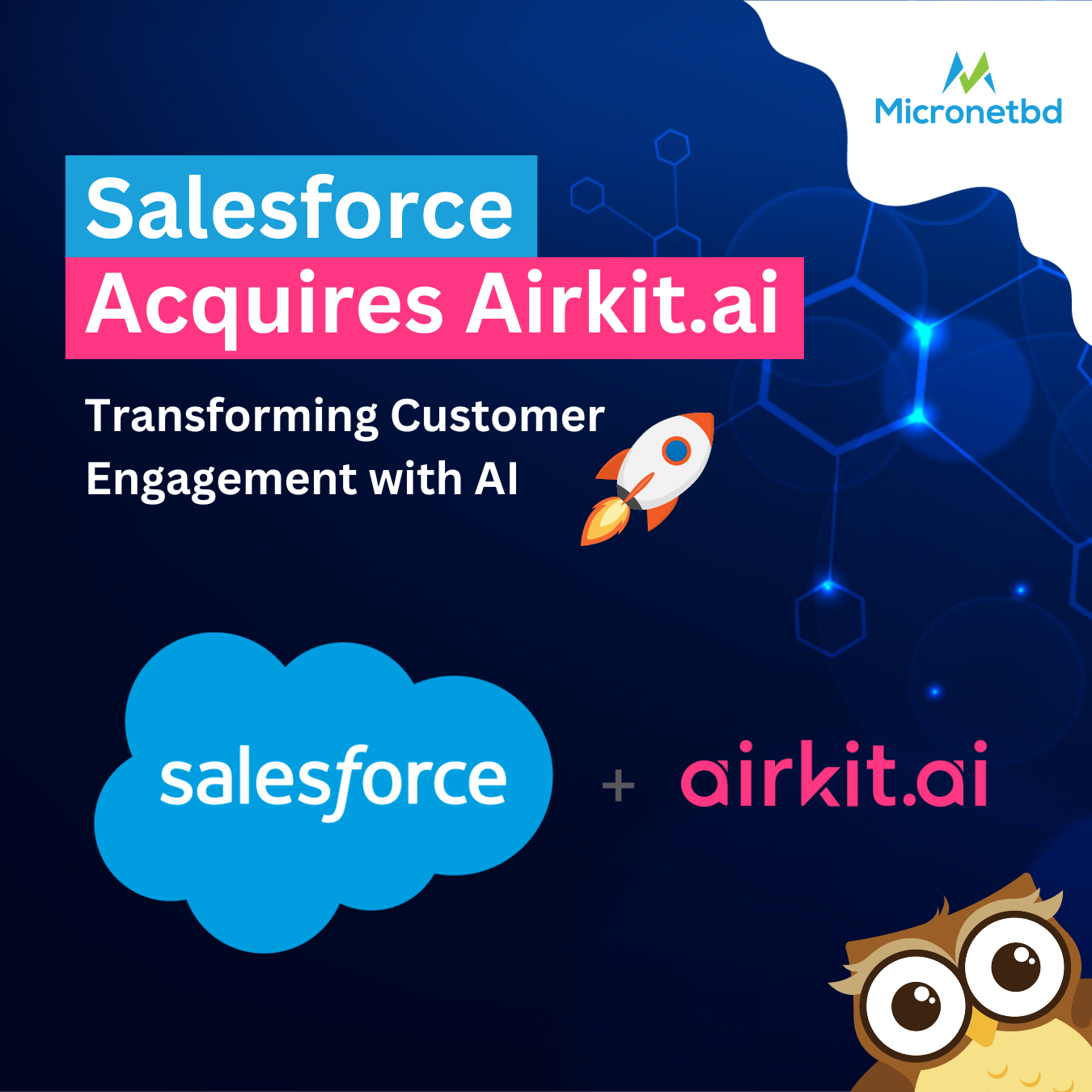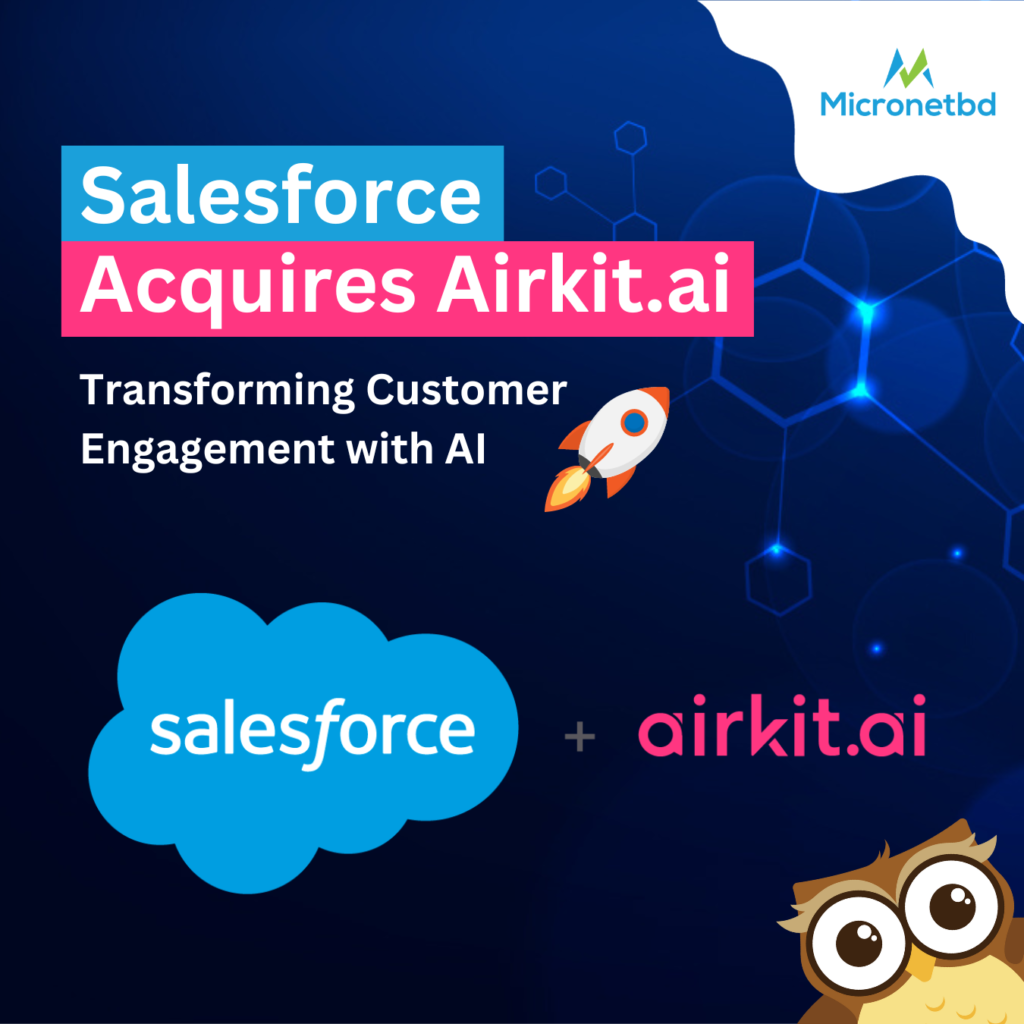 Salesforce has made a significant move by agreeing to acquire Airkit.ai, a company known for its AI-powered customer service solutions. This acquisition is set to reshape the way businesses connect with their customers.
What Airkit.ai Does:
Airkit.ai is renowned for its ability to help big companies and fast-growing businesses create versatile customer engagement tools that work across various channels. They also specialize in developing customer service agents powered by artificial intelligence (AI).
How Airkit.ai Fits into Salesforce:
After the acquisition is complete, Airkit.ai will become part of Salesforce's Service Cloud division. This transition will be led by Adam Evans, Airkit.ai's Co-Founder and Chief Technology Officer. Interestingly, Adam was also involved in a previous successful collaboration with Salesforce when he co-founded RelateIQ, acquired by Salesforce in 2014.
Why This Matters?
Bill Patterson, the Executive Vice President and General Manager of Customer 360 Applications at Salesforce, believes that AI-driven customer experiences will define the future of customer engagement. He's enthusiastic about bringing the Airkit.ai team back into the Salesforce family, recognizing their talent in technology and their dedication to ensuring customer success.
A Glimpse into the Future
The acquisition of Airkit.ai will help various teams within Salesforce, such as Service, Sales, Marketing, and Commerce, embrace AI-driven customer engagement more swiftly. This is particularly important as businesses seek innovative ways to improve their customer interactions.
A Strong Partnership
It's worth mentioning that Airkit.ai has a history with Salesforce, as they are an established partner on the Salesforce AppExchange platform. This acquisition strengthens their partnership and promises exciting developments in the future.
The completion of this acquisition is expected in the latter part of Salesforce's fiscal year 2024, subject to standard closing conditions.
In summary, Salesforce's acquisition of Airkit.ai is a significant step toward redefining customer engagement using AI. By combining Airkit.ai's AI expertise with Salesforce's powerful platforms, we can look forward to a new era of customer-business interactions. This move holds great promise for those who may find complex language challenging to navigate and offers exciting prospects for the future.
Unlock the Power of AI-Powered Customer Service with Micronetbd Inc, Your Trusted Salesforce, Litify & DocuSign Consulting Partner since 2012!

As an authorized Salesforce partner, Micronetbd Inc can help clients leverage Salesforce's recent acquisition of Airkit.ai by seamlessly integrating AI-powered customer service solutions into their Salesforce environment. We offer customization, training, and strategic consulting to optimize customer engagement, conduct innovation workshops to brainstorm creative AI applications, develop implementation roadmaps, and provide ongoing monitoring and optimization. We also stay informed about the latest AI developments within Salesforce, ensure compliance, and maintain a feedback loop to adapt to evolving client needs, ultimately enhancing customer relationships and business outcomes.